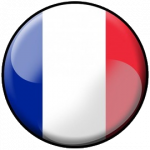 RENEGADE France present the CONTINENTAL CONCLAVE european 2022 for  Vampire : The Masquerade – Rivals
The tournament will accommodate 64 Vampire players. Pre-registrations are open
PRE-REGISTRATION: 
Here (at the bottom of the french version)
Format:
Deck will be composed of :
Core box.
Expansion Blood & Alchemy.
Expansion The Wolf & The Rat.
Expansion Shadows & Shrouds.
The Heart of Europe Expansion.
the 5 promo cards (Smoke, Fred Water, Natalia Diaz, Natasha Blank, Victor Temple).
Each player will need to bring the following materials for a tournament
– A Library deck of 40 to 60 cards
– A Faction deck of 7 cards
– 1 Haven card
– 1 Agenda card
– 3 sets of tokens (Leader / Blood/Prestige) of three different colors. (1 set = 32pt with a maximum 6 counters of 3)
– Rival token 1-4
– 1 First Player token
– At least 13 Cabal token
– At least 4 'No Influence' token
– 1 deck list with the player's name and the content of the deck
– 27-card City deck (Proxies authorizeds)
You will find the following information on the Renegade website:
Clarification of rules and cards – (Errata-v2.5)
[Download rules] & [Download cards]
Tournament rules – (Tournament-Rules-v1.9)
[Download]
a  decklist for your players.
Télécharger - vampire-tournoi-deck-conclave-2022.pdf
Site:
The Shiro Fonbo association will welcome us in Room "André Gentillet" and make their experience available to us, which for several years has made it possible to welcome "the European Koteî of L5R".
Adress:
Salle André Gentillet
rue Jean Mermoz
31140 Fonbeauzard – FRANCE
How to get there by car?
Use a GPS (or your friend Google Map: here.). If you expect difficulties to find the place, feel free to ask the phone number of organizers who could guide your if needed.
How to get there by train ?
Get off at the Toulouse Matabiau train station, 64 Boulevard Pierre Semard, 31000 Toulouse, then take public transportation, an Uber or a cab.
How to get there by plane ?
Once you arrive at the Toulouse-Blagnac airport located 13 km from the venue, take public transportation, an Uber or a cab.
How to get there by public transport ?
Take the metro line B direction Borderouge, stop at Trois Cocus station or La vache station. Then take bus 29 (Fonbeauzard Mermoz stop), bus 10 (Raudelauzette stop), bus 351 (Fonbeauzard – Raude – Lauzette stop), bus 29 (Rond-point Chalets stop). Carpooling will also be proposed for Saturday evening and Sunday, from the "Borderouge" metro station (see below).
Carpooling?
If needed, carpooling will be organized for people arriving by train or plane. You will have to take the metro to the "Borderouge" station (line B, direction Borderouge from the train station). HERE and ask @Matsu Tetsuo/Diabolikben#8626
Prizes:
Participation – One set of Continental Conclave Event Promos, One North American(Will be European in this case) Continental Conclave Playmat, one plastic, spot-gloss Haven or Agenda per round, one set of 10 acrylic Agenda tokens.
Top 16 – One set of six full-color acrylic Wraith tokens
Top 4 – One Premium, Leather-wrapped Continental Conclave Deck Box
Champion – Character to Card – Join the ranks of the Kindred as we turn you in to a character in-game, to be featured on a future card! One custom-created Vampire: The Masquerade Rivals trophy!
Planning :
Saturday
9h30 – 11h00 : Registration
11h30 – 18h30 : Round
Sunday
10h – 16h : Top & final
Sunday for the events 1vs1, 2vs2, …
9h30 – 10h30 : Event registration
11h –  Side event
11h00-12h00 : Event registration
12h00 –  Side event
Where to eat?
on site, drinks and snacks.
PRE-REGISTRATION: 
Here (at the bottom of the fr version) – Pre-registration are open.
Prize : 25 €
French cardson  https://www.lotusnoir.info/rivals/
© 2022 Renegade Game Studios. Paradox Interactive®, Vampire the Masquerade®, World of Darkness®, Copyright 2021 Paradox Interactive AB (publ). All rights reserved.
© 2022 Origames pour l'édition française. Tous droits réservés.